5 Startup Ideas to Make About 10k a Month
---
Confused about what you should be doing right now? Thinking about how 2020 has begun and we are all at our homes and most businesses have shut down temporarily? The next course of action?
Well, we know how important startups are for any country and while the economy of the country is weakening, we need more people to start up new business. While you might be thinking about finances, operations, people, and expertise and what not… we would like to tell you that if you have above-average intelligence and expertise in any field, you should start a business now! Right now when traditional methods cannot be used, go online, and start your enterprise.
Thousands of people are continuously surfing through the internet and looking for information like weight loss, education, digital marketing, and what not! All you need is to know what you are amazing at and then, Get Set Go…
Let's jump to our list of startup ideas that you might consider during and after the lockdown gets over!
Affiliate Marketer
Affiliate marketing is the practice where you promote products of other people over your platform and charge commission based on sales. It is a modern interpretation of an old technique- commission derived on sales. 
The term is very technical but if you have got the ability to influence people and get them to purchase what you want, then you, my dear can surely try your hands at this. All you need to do is to join a merchant's program or start your own blog/email content and gradually build a following. With the link of the product that the merchant provides, you can promote the product through the link. When the person completes the sales process from your link, you get your commission.
Freelancer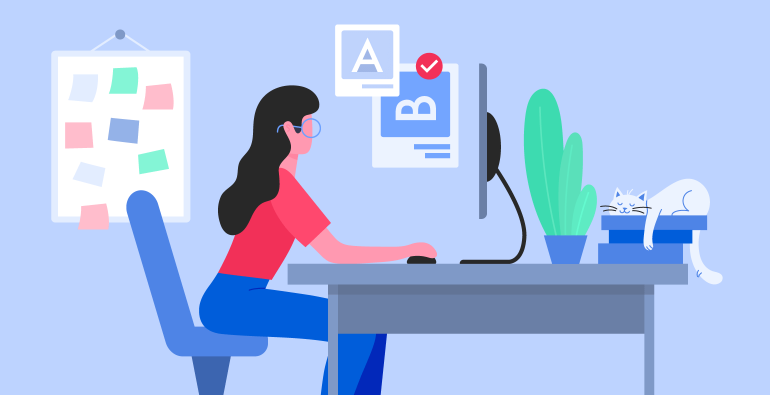 Freelancing as an option for business has grown immensely these days. Love sitting on your couch and wish to do work from home always? Well, freelancing is the choice for you. All you need to find is the "what am I good at" and start looking for options over social media platforms and LinkedIn. You will find multiple profiles for freelancers in various domains of digital, marketing, writing, and others!
According to entrepreneur.com, statistics tell that India is the storehouse to the second-highest number of freelancers. Hone your skills and grab the best domain that works for you!
Handmade Crafts
While the lockdown has paused the work, you still have the opportunity to sell your handmade products online. Skilled at making the best out of waste or create beautiful artifacts? Make the right thing that people would love to buy and get that business online!
The love for handmade products has increased manifold and people love it when they get customized products. 
Take the skills to the next level and create products that are sellable. Currently, many people are selling handmade facemasks. An opportunity exploited is a business started. It is time to burn the midnight oil and start working towards making your skills your startup.
Digital Marketer
With the use of digital marketing, local businesses can be taken to the global level. During this pandemic too, the only thing that businesses need is someone who could make their business digital-ready and take it over these platforms.
There are multiple types of functions that you can be a part of in the digital marketing journey. They are as:
If you love creating pictures and add value to them through your skill over applications like Illustrator or Photoshop or any other image editing and creating software, you must become a graphic designer.
If you have got the intelligence to make a website rank on google and get traffic on it, you should start your SEO enterprise now. Get local or overseas clients and start your SEO journey ASAP!
If the world of social media platforms is where you find your solace, and you know how to optimize and monetize these platforms, you must start looking for clients that need help with SMO and start working towards this goal.
Content and Creative Writer
Everything you read is content, this blog too! Content rules the world and if you know the trick to cook delicious content with the words, you should definitely start talking content assignments and earn! You can read more about content marketing here.
If you have a tint of everything and you can hire too, start your own digital marketing agency.
01.Information Selling
We all use Google to look for information. From school projects to PG researches, from weight loss to weight gain tips, from beauty to fashion and from IT to Marketing, there is an exchange of information on anything and everything. If you think that you have the knowledge, it is time that you start earning through it.
Write blogs or create YouTube videos or have a podcast. Do what suits the kind of information you are sharing and see how soon you will have a follower base and you start earning through it. Make sure the content you share is relevant and adds value to the person who will consume it. Create a strategy and plan the sequence of what you share. 
Start Your Online Journey Today!
The flow of income with any of these businesses is not constant. Depending upon your skill, you may earn even more than what we told you. If all requires dedication and perseverance on your end and you can make thousands easily. The online journey for some is quick and for some is roller coaster ride but you need to trust your instincts and keep working towards your goals.
It is now or never. While sitting at home, you can think, contemplate, and plan your future move. Use the time well and see if our startup ideas for 2020 can fit your skillset. Would love to hear your opinions!
Who are we?
Orionators is a digital marketing agency powered by Miraj Group based in Udaipur, Rajasthan. We have our own team of skilled individuals, each best in their own way and are moving towards making brands Digi-savvy!