How Will Supporting Local Business Boost The Indian Economy
---
Wednesday, May 13th, 2020
The economies around the world are facing downfall and what every government and business is trying is to stop the spread of virus and simultaneously revive its economy. Before we talk about the work done by Indian Government, let's have a look at some facts.
As per the rating agency Moody's, the GDP growth of India is supposed to be around 5.4% (from 6.6% due to the economy being hit by novel coronavirus).

According to a report from NASSCOM, before COVID19, India had retained its position as the third largest startup base in the world with around 1300 new startups being founded in 2019. Also, India witnessed addition of 7 unicorn companies in the last year.
While this growth was hurt, the new announcement by PM Narendra Modi will support many new businesses. The AtmaNirbhar Abhiyan along with Make in India Campaign and Startup India Campaign will definitely boost the economy and help every existing and upcoming business segment. One of the key elements that Indian PM focused on was "Vocal for Local" and making it go global. The hashtags #VocalForLocal and #MakeLocalGoGlobal has been trending and used by multiple people.
Every time a country faces a crisis, it's the collective efforts of each and every citizen that supports the efforts. This time too calls for support from each and every individual by supporting local business. The support is not just about purchasing, but about taking pride in it. India has been doing multiple product and service exports in the past and it's time to leverage it and make our local brands so strong that they go global and are recognized worldwide.
But, Why Do We Need To Support Local Business? Everyone knows the current lockdown has shut various businesses. If we continue to purchase international brands, our small businesses will be shut forever. On the other hand, the economy might fall in recession. When one supports a local business, the money flow remains in the country, strengthens our own per capita income and also generates local employment opportunities.
Let's see how supporting local business is an aid to Indian economy!
Ever heard how entrepreneurs sow back the income generated in their own land? When you purchase from a local business, the business makes profit. With that, they try to increase their operations and invest the same amount in their country. The entire flow of money from income generation to expenditure is a part of the national income generated domestically. This increases the cash flow of the country as no money goes out of the country.
When you support a local business, you give it the money to expand its functions. These businesses will hire people nearby them and give them employment. Your money might eventually get someone you know a job.
Local businesses are generally small to medium-scaled and thereby the revenue acts as a support fund to hire and deliver more to society. This leads to lesser unemployment ultimately leading to better economic structure.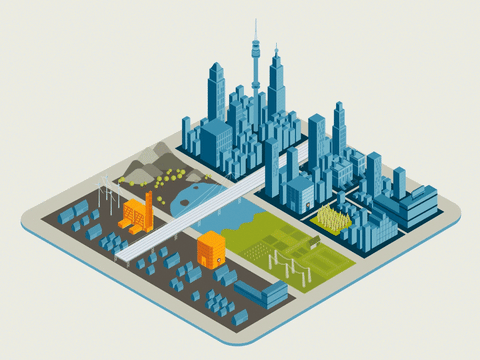 When someone of a region opens his business, they know how to use the resources in the best way without exploiting it. They increase the overall wealth of the country by optimum utilization of land and labor and give back to the government via taxes.
When you purchase from a local business, they know that you know well about them. If they exploit resources and harm the ecosystem, people will not buy their products and ban them. This fear of knowledge always stays with them and they grow by empowering their localities.
Infrastructural Development
With business growth comes infrastructural growth. Every business to increase its reputation develops the area in and around their main factories. Be it opening of a schools/hospital near their factories or aiding local government by development of etc., they ultimately lead to better infrastructure.
Economic development happens when the country has strong infrastructure and when you support locals, they give it back to you!
You show trust in your homegrown brand which in turns supplements the society with better quality products and services.
Then Why So Much Pressure on Going Global?
Every business operates with one sole aim- wealth creation. This may be through sales, revenue or better value for every stakeholder. We all aim to grow and so do business. When one business goes global, it increases the economic power of the country. They get more customers and finally the money comes back to their home country.
 Indian firms like Tata, Reliance, and Wipro etc. are just a few big names that come to everyone's mind when we think about international brands with Indian roots. Other than these too, there are multiple small and medium businesses who are doing business internationally.
How Will They Go Global?
Once when you realize how strong force going global is, the next thought is how!
Before going global, businesses need to do a strong research. This research will include identifying potential markets, the demand-supply of the products and key competitors. Other than this, one might need to even understand various environmental factors which include political, economic, social, technological, ecological and legal factors.
You can enter the international markets through digital transformation through technological inputs and mixing it with the market entry strategies which include mergers, acquisitions, licensing and even franchising.
The key to going global is understanding the present market and then filling the demand-supply gap in those countries.
CONCLUSION
Economies around the world have fallen in the spurious circle of fall due to coronavirus and one way in which the Indian economy can boost is by becoming self-reliant and then a collective effort by everyone to support the local businesses.
This will lead to a multifold effect on the economic status and while many schemes are in support of it, every citizen must realize the impact of his activities. We must support the vision of Make in India through #VocalForLocal and help the government in reviving the economy of India!
We too will support local business with our vision to make brands digitally empowered!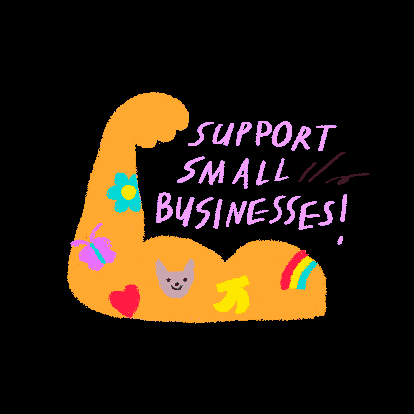 Who Are We?
Orionators is a full-fledged digital marketing agency based in India. We are empowered by the vision of Miraj Group and are constantly working towards making brands digitally empowered. If your business needs any kind of support, our panel of experts is always available to serve your business.
Get in touch with us now!
About the Author
The author is a communications graduate with a keen interest in the digital world. She has always loved penning her thoughts and views and loves sharing the same with everybody. With her passion for advertising and the digital arena, she sets forth her opinions through blogs working as a content writer.