Top Most Downloaded Apps on Google Play During COVID 19
---
It has been just a month that we have stayed at home but seems like a year! Everyone in the whole world has seen their entire life shift in just a few weeks of the lockdown because of the pandemic. Our routine life has changed and due to its effects, we have been quarantining and socially isolating ourselves from the rest of the world to stay safe and also keep others safe.
Firstly, we hope each and everyone in your family including you are safe and in a healthy condition. We hope and pray that this pandemic ends soon and we are free from the chains of COVID19 keeping us all inside our abode.
Nonetheless, during this period multiple industries have been affected. The list starts with the biggest hit on the travel, tourism, and hospitality industry and the list continues! One industry that has seen more engagement is the area of mobile applications and digital marketing. Today, we will not talk about any social media strategy or digital strategy (Although, if you wish to read some interesting ones, you can check out our blog). Today, this blog is dedicated to all the applications that have seen massive downloads and interactions!
P.S. You too can download some of these to pass time while you are sitting at home!
Without much talk, let's straight away jump to the list of mobile applications!
Video streaming/ OTT platforms
It should not come as a shock to anyone about the sudden surge in subscription and download of multiple video streaming platforms like Netflix, Amazon Prime which charge certain fees or some free applications like Voot and Hotstar. While certain of these platforms reduced their picture quality to support the network facilities for all, the number of downloads increased.
There was a 20% hike in the number of downloads of the video streaming application during COVID. These applications have multiple series and shows which keep the user engaged and kills their boredom.
How long can one keep watching online series and shows? One surely gets bored after some time and here come gaming applications to rescue. People of all ages during this lockdown have download gaming applications. Ludo King is number one the list with most downloads during quarantine with 36M+ downloads! Other games that were downloaded were the much-loved subway surfer, Tambola, Slap Kings.
Zoom is the most downloaded application during COVID19. From students to big business houses, everyone is at home. Some are downloading mobile applications for timepass while others are trying to connect with co-workers over video conferencing and create a strategy for their business during this time. Most businesses have used Zoom which has around 123M downloads this time!
Other applications of video calls include Skype which was used by multiple people after few allegations on Zoom not being safe. The house party App also was downloaded a lot because of its inbuilt gaming feature with the video calling service.
It is not any secret that we all are using social media applications like Facebook, WhatsApp, and Instagram to kill boredom during the quarantine. But what comes as a shock is a rise in the number of downloads for the Chinese application TikTok. We have in one of our blogs explained how brands were using it as part of social media strategy but the app surely has built a huge fan base. The app currently has 8M+ downloads which are massive. TikTok is the second most downloaded application in India! Shocked? We too were. Other applications include microblogging sites like Quora and Reddit but the fugues are comparatively smaller.
Interestingly, the Facebook messenger also saw an increase in the number of downloads and currently stands with 5M downloads. Another professional application LinkedIn saw a rise in the number of downloads (Not massive but yeah) as multiple companies and jobseekers now wish to apply virtually and have a job!
Video Making and Image Editing
Many people are celebrating their anniversaries and birthday in quarantine. Not only this, now that we have time to go through our picture gallery, but we can also surely spend time and edit pictures to suit our feeds on social media.
Video creating and editing software like Like, TikTok (can't just get over it), MV master pro saw an increase in downloads and activity on their platforms. People made multiple birthday and other videos on this platform giving it the rise.
Image editing software like PicSay- photo editor, Snapseed has seen a rise!
 Applications for COVID 19 Update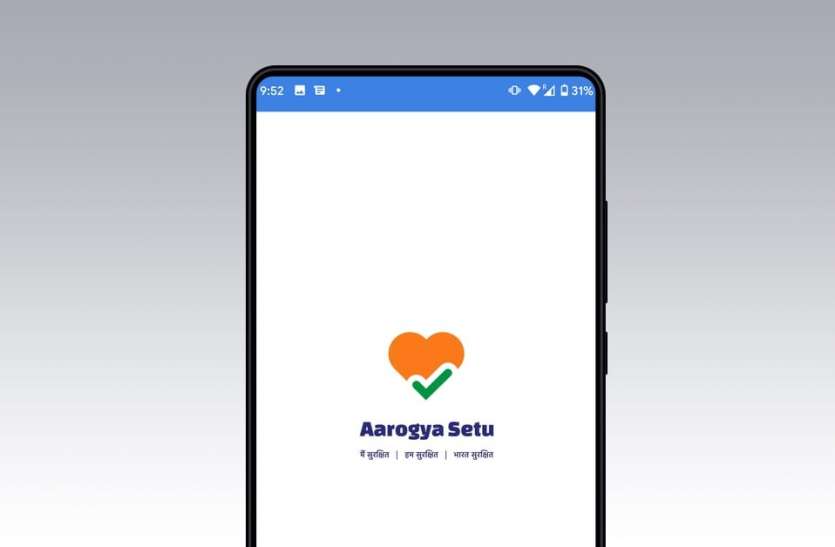 During this pandemic, in the list of all kinds of applications, the most downloaded were applications that either gave updates on the pandemic or are COVID19 tracker applications. Multiple governments in their own country have their applications all set like Trace Together in Singapore, HaMagen in Israel, etc.
Arogya Setu, which is a coronavirus update app tops the chart of most downloaded applications in India with more than 7L downloads per day!
Concluding Note:
While there are multiple businesses and industries that have seen a downfall, the industry of mobile application and digital media which can easily be available to everyone 24*7 has seen a rise. The mobile applications are easily amiable with everyone which has given the benefit to everyone. We also suggest you keep one application for COVID 19 updates on your phone as it is need of the hour.
You too might have an idea of an app and if you need any help in mobile application development, you can contact us as we have a team of skilled experts under our roof to serve you the best! Who knows your app might also come on the list!
We hope we have given you enough information on the best apps to help you during a lockdown. Tell us if you have used some of these.
See you around!